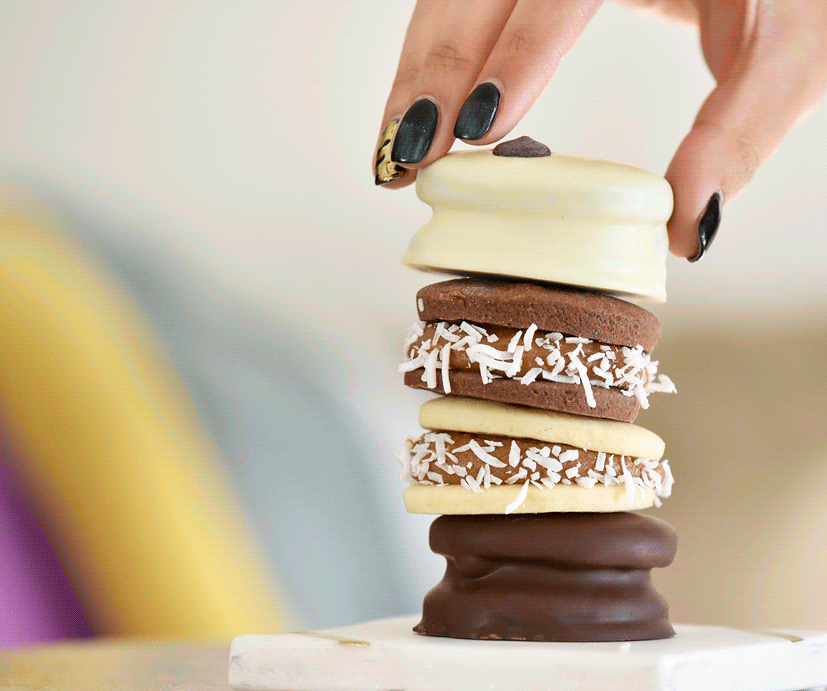 A Melbourne foodie's interpretation of the South American favourite, the 'alfajor – say 'al-fa-hor'…. Ok, Melburnians , we get it – you can't pronounce it! So rather than let the name put you off, we've renamed it the 'ALFIE'. We spent months developing our delicious cookies to create our unique flavour profile. This, plus the inclusion of authentic dulce de leche, allowed us to reinvent this South American classic and create our own signature specialty.
​
Since launching our dessert range to the public in October 2017, Buena Onda & Co. have rapidly proven to become best known as the creator's of the gourmet 'Alfie' - a popular sell-out at major events. 'Alfies' are also available to select cafés and gourmet food outlets across Melbourne.
LO QUE DICEN/
WHAT THEY SAY
"It's delightful, it's delicious, it's ... it's de-lovely"
"Los alfajores me llevaron de vuelta a Chile!/
The alfajores took me back to Chile"!
"Bought a pack of 6 and loved every morse! So delicious, I need more"
"Friendly service and the alfajores were so good! We will be looking out for you guys from now on"